Metro Atlanta's highest referred movers are here to help! Here's a few ways to keep your move as simple as possible:
–Introduce the kids and pets separately to your new home. At least aim for drive through in the neighborhood.
-Have family over AFTER you're settled in. Pro tip: ask family or close friends for a week of space starting on move day.
–Invite family over first. Friends will come and go but family won't. They'll always have ties to you, show them your appreciation by inviting them over to see your new place.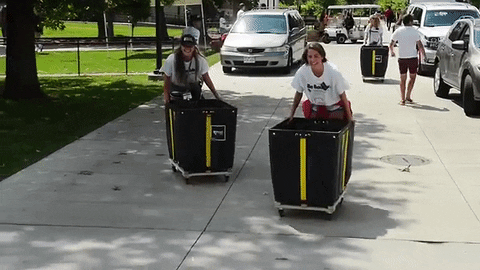 -Hire professionally trained movers to speed up your settling in process. Ditch the rental fees, hassling to get vehicles back by a certain time. Ask for a flat moving rate, you'll thank us later.
-Meet new neighbors, teachers and HOA members in advance. Waiting until the last minute can be too stressful. Let people know who you are so you'll be in the loop.
–Pack a day-of move cooler. Snacks, easy meals, drinks, water and a little caffeine can do wonders. Check out our Pinterest board for quick meal tips.